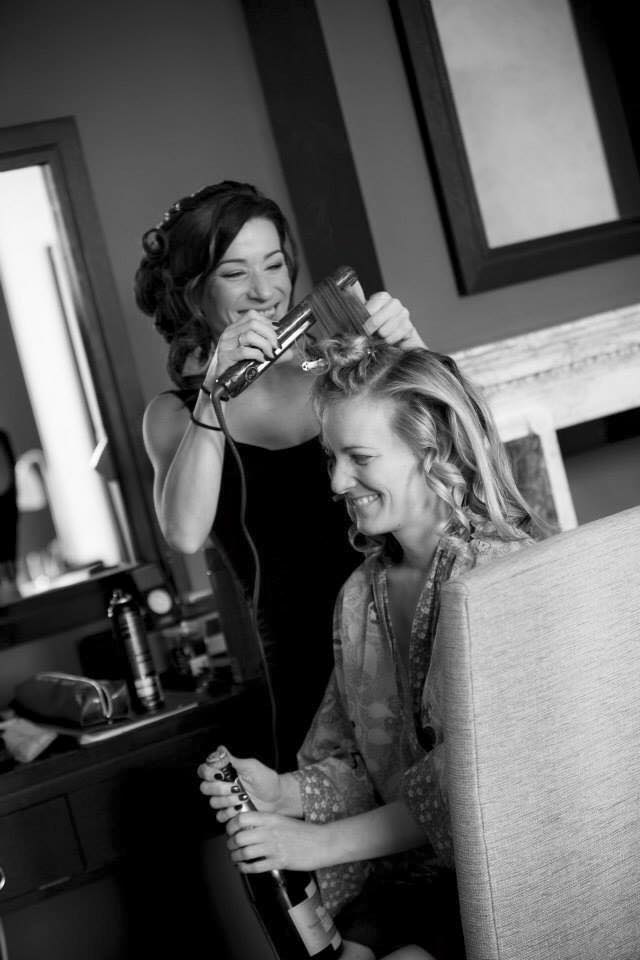 Monique De Vercelli
Monique is a true expert in her field, specialising in a wide range of hair and makeup services. In addition to her dedication to bridal beauty, she also excels in colour work and colour corrections, ensuring that her clients' hair looks vibrant and stunning. Whether it's weddings or other special events, Monique is highly skilled in event styling and makeup, ensuring that her clients look their absolute best on any occasion.

For those seeking flawless and long-lasting blowouts, Monique's weekly blowout services are a must-try. Her blowouts not only slay in terms of style but also hold up throughout the day, maintaining their beautiful appearance for hours on end. Beyond her expertise in styling, Monique is a master of cutting and provides all the essential hairdressing services to cater to her clients' needs. No matter the request, she delivers with precision and flair, leaving her clients completely satisfied with their hair transformations.
Throughout Monique's illustrious career, she has collaborated with a diverse array of businesses and industries, showcasing her versatility and expertise in the world of hair and makeup. From enchanting theatre productions to glamorous Fashion Shows, from dynamic Commercial shoots to reputable hair and fashion brands, and from renowned TV stations to prominent Film companies, Monique's skills have left an indelible mark on various projects.

Monique's generosity extends beyond her own accomplishments, as she actively trains aspiring professionals in her field, generously sharing her artistry with others. This commitment to mentorship not only highlights her expertise but also demonstrates her adaptability and capability to thrive in various environments.
With Monique's diverse skill set, which includes colour work, event styling, makeup artistry, and hairdressing services, you can trust that she has the versatility and talent to meet all your beauty needs.

Whether you are more of a natural, fresh and minimalistic beauty or lean towards dramatic glam with EXTRA boujee, Monique's passion, perfectionism, and dedication will ensure that you leave her chair feeling confident, beautiful, and ready to take on the world.